Welcome!
---
Case Vacanze Signorino Resort located a few steps from the sea (600 meters) and just 7 km from the center of Marsala, offers colorful rooms and comfortable apartments to enjoy your holiday in complete relaxation.
Our rooms and our studios are equipped with every comfort, we also offer free wi.fi connection throughout the hotel.
Our apartments and our simple and colorful rooms have LCD TV, air conditioning, fridge and soft towels. The studios have a small balcony with a clothesline, an equipped kitchen with an oven and kitchen utensils.
Case Vacanze Signorino Resort immersed in the green of the centuries-old olive trees of which it is surrounded offers our guests a relaxing and familiar environment. Our staff, young and always ready to meet the needs of customers will pamper you during your stay.
Nicola and Giovanna will welcome you giving you advice and information on what to see and do in Marsala and surroundings. Inside the structure is located, the Kibar, where you can have breakfast while enjoying handicrafts.
Our watchword is relaxation ... we have a swimming pool that guests can use for free, there is also a barbecue area where you can organize barbecues. Our private Spa can accommodate from two up to a maximum of 4 people. It is the ideal solution for those who want to relax without sharing spaces with other people. There will be no strangers ... you can enjoy the service in an intimate and exclusive way.
Sauna, turkish bath, emotional shower, mini-pool with jacuzzi whirlpool will cradle you in absolute privacy. There is also a small tea corner where you can purify yourself after the journey.
Case vacanze signorino Resort boasts a strategic position to reach the cities of Mazara, Trapani and San Vito lo Capo. Also we are a few km from the port where it is possible to reach the Egadi islands, just under half an hour.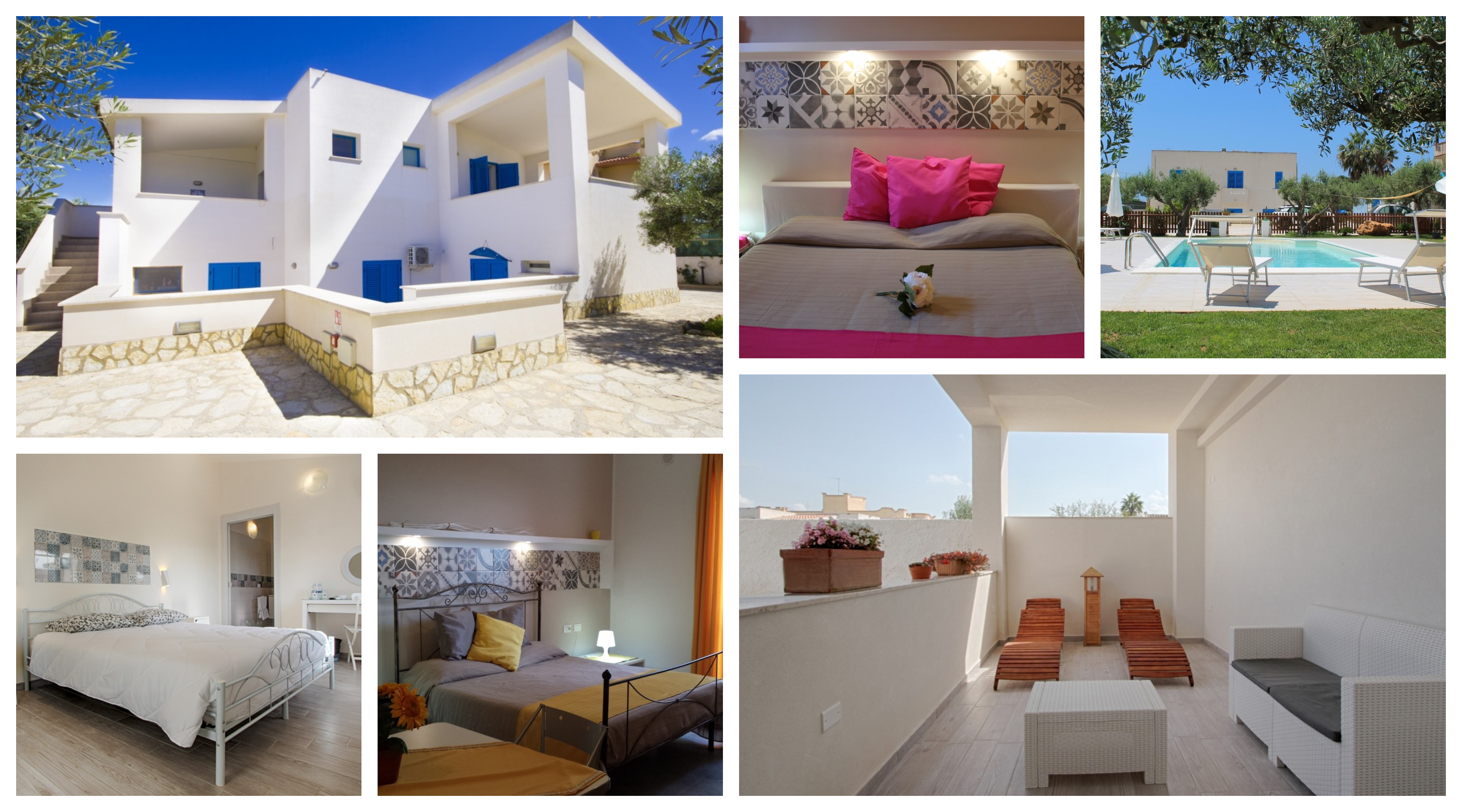 (function () {
var options = {
whatsapp: "+393492917831", // WhatsApp number
call_to_action: "Contattaci", // Call to action
position: "right", // Position may be 'right' or 'left'
};
var proto = document.location.protocol, host = "whatshelp.io", url = proto + "//static." + host;
var s = document.createElement('script'); s.type = 'text/javascript'; s.async = true; s.src = url + '/widget-send-button/js/init.js';
s.onload = function () { WhWidgetSendButton.init(host, proto, options); };
var x = document.getElementsByTagName('script')[0]; x.parentNode.insertBefore(s, x);
})();